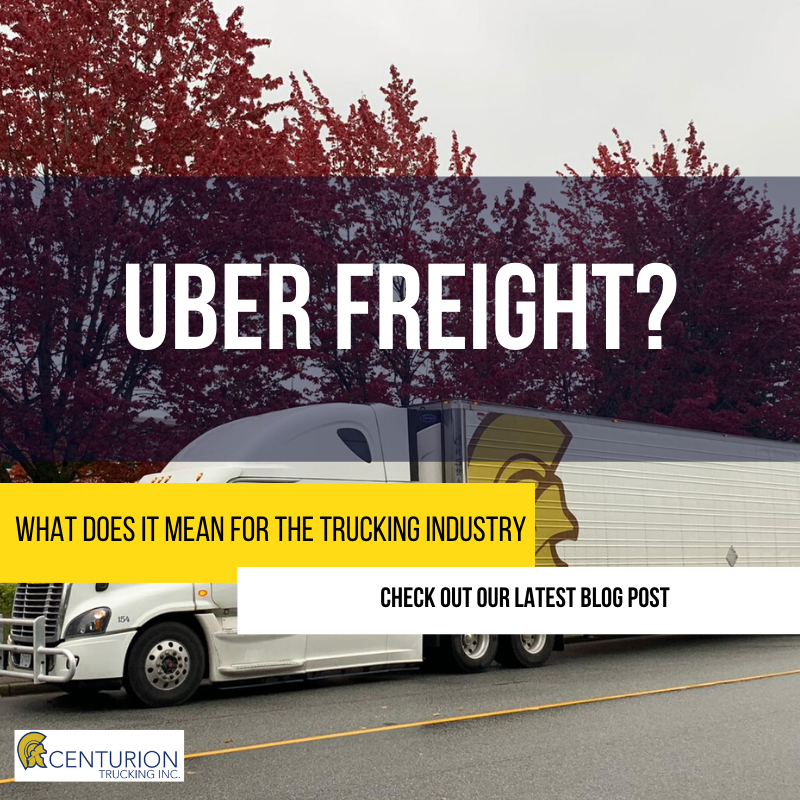 With the news that Uber Freight is expanding across Canada, we can sense another shift in the trucking industry. But what exactly is Uber Freight and how is it going to affect the trusting industry?
What is Uber Freight?
Uber, the revolutionary ride-sharing company, has changed how people move in many countries, states and provinces. Its advanced platform connects drivers with people needing transportation, while also providing real-time transparency regarding wait-times, costs, and customer service ratings. It was only time before Uber developed a similar platform for the freight industry, connecting shippers with carriers and providing a high level of transparency. Positioned as a win-win for both carriers and shippers, Uber is targeting one-off shipments to regular shippers.
For carriers, Uber boasts "instant booking, free quick pay, facility ratings, and upfront, no-haggle pricing.". As expected, for shippers they offer "instant quotes, real-time tracking, and 24/7 access to trusted carriers."
Uber Freight launched in May 2017, starting off regionally in Texas, before expanding into more US States and Europe, and now, as reported in October, will be launching in Canada. They will be starting off in Ontario and Quebec, with shipments in and between the two provinces as well as with cross-border shipments into the Midwestern and Northeastern states. It then plans to expand across Canada.
Since it launched, Uber Freight has "built up a network of 50,000 carriers and more than 500,000 trucks." (Source: Supply Chain Dive)
Uber-izing the Trucking Industry
While there are certainly many variables carriers and shippers have to consider as they begin considering what their relationship with Uber Freight might look like, it has been noted that freight brokers are among those who are likely to be most impacted. Uber is now becoming a direct competitor of traditional freight brokers and it will be interesting to see how traditional brokers will respond. As for those trucking companies that don't currently provide their customer base with a lot of transparency or 24/7 service, there will be even more pressure than before to up their game.
Uber Is Not Alone
While Uber Freight can easily use its parent company's recognizable name, they aren't without their own competition. Other digital brokers on the scene include Convoy and Transfix. Still, analysts say Uber Freight has the lion's share of the market to date, and these lesser known players have a lot of work cut out for them if they want to surpass Uber.