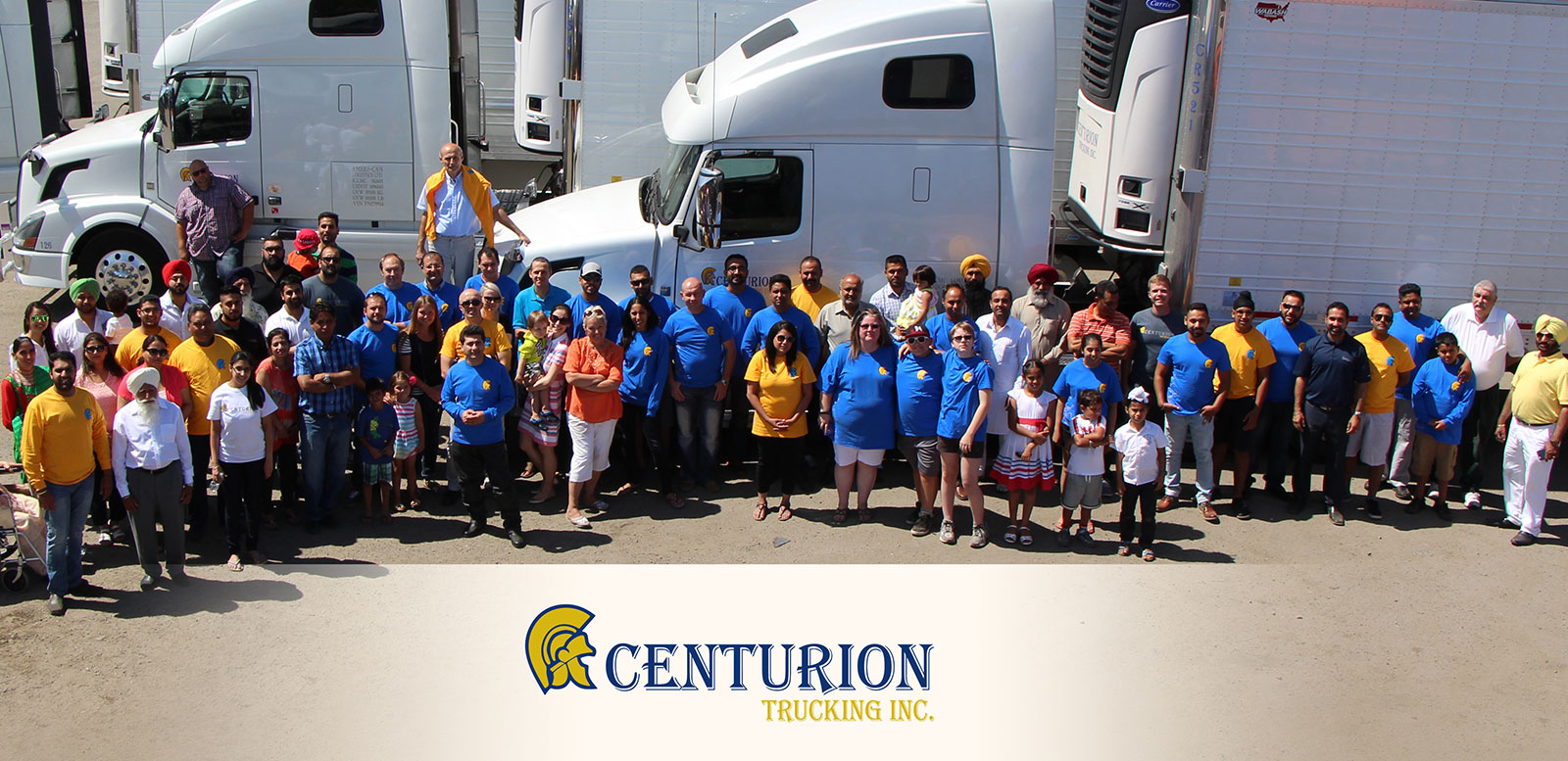 At Centurion Trucking, we pride ourselves on having a fantastic team - both on the road and at our head office in beautiful Surrey, British Columbia. It's because of these fine men and women that our company has been recognized on Canada's Profit and Growth Awards (2017 and 2018) and that the feedback we get from our customers is consistently stellar.
We believe wholeheartedly that it's because of our people that we shine in our industry. Here are our top recommendations for building a team that will help you serve your customers, grow and thrive.
1. No False Promises
Certain companies within the trucking industry are notorious for promising the world to their drivers, particularly if the drivers are investing in the equipment. Many drivers find themselves with too much debt and not enough miles; a harsh reality of the company not living up to its promises. Local industry experts often refer drivers to Centurion, knowing that Centurion's volume forecasting and promises are solid. After all, honesty is one of our guiding core values.
2. Values over Experience
Our industry might be complex, but we believe it's teachable. While we consider experience, we often focus on whether a potential driver or office team member is a good values fit. Along with honesty, we value dedication, hard work and respect - and we make sure our team members do, too.
3. Industry Leading Training
Our drivers not only complete extensive driving training with us, we also train on other aspects of the job. From safety to paperwork to customer service standards, we make sure we're aligned with our drivers before they are on the road.
4. A Sense of Community
Our team is our community. We genuinely care about our team members. While we work hard, we also have fun. We celebrate our accomplishments. We solve challenges together. We brainstorm, we collaborate, and we share. When you walk into our office, you enjoy that sense of community.
5. We Appreciate Our Drivers
Our drivers work hard. As long-haul drivers, they're away from home a lot. While there are certainly many benefits to choosing a career in trucking, we appreciate that there are also some sacrifices. We let them know they're appreciated. And every year, we take time to celebrate our drivers and the families who support them at our Annual Truck Drivers Appreciation Event.