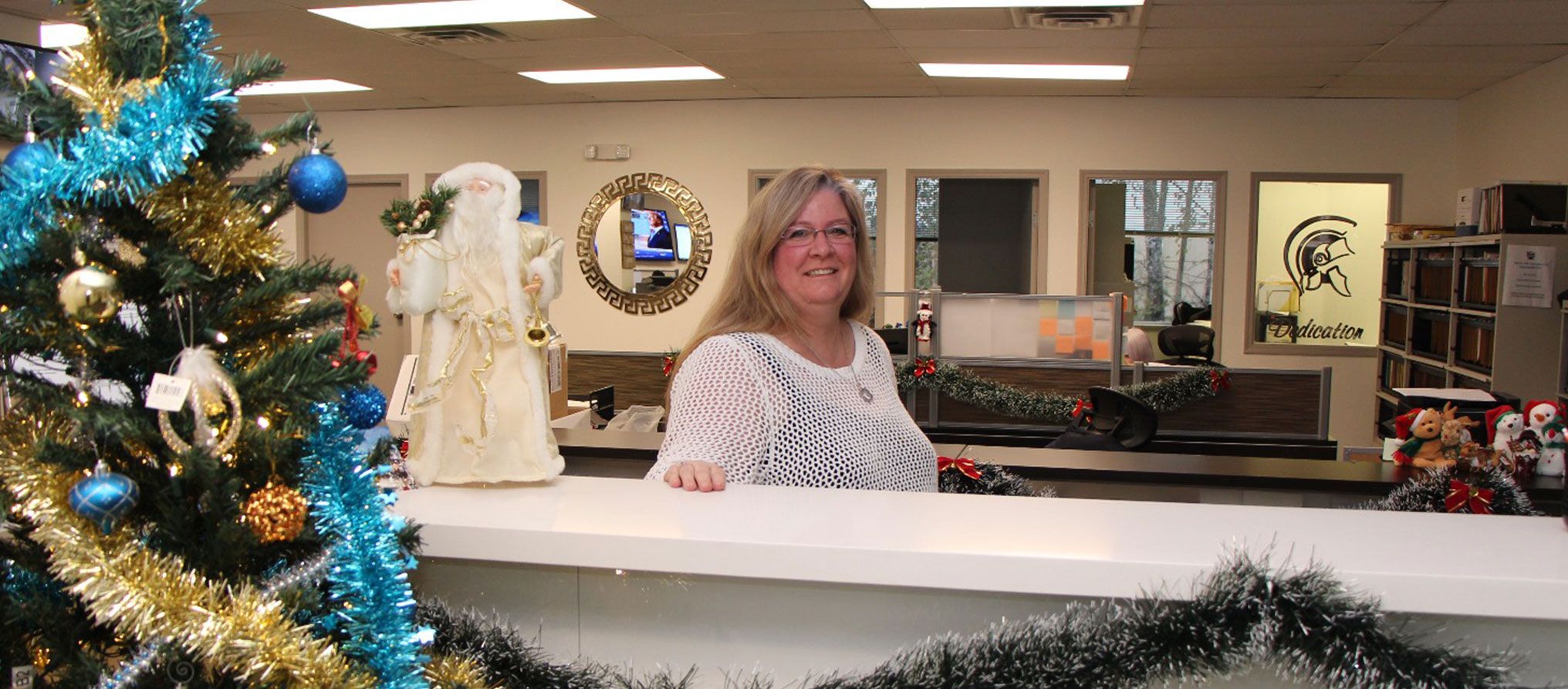 When Maryanne joined Centurion Trucking in October 2012 as the third head office team member, she was intrigued by the idea of growing with the company she worked for. Working alongside partners Daman Grewal and Harpreet Kalsi, Maryanne's collaborative and "all hands on deck" nature made her the perfect fit for Centurion. Joking that her title could be "ELJO" (Every Little Job Officer), Maryanne primarily focuses a lot of her attention on accounting-related duties, including payroll, accounts payable, and sometimes accounts receivable. She's also actively involved in training new drivers on Centurion's systems, processes and customer service standards; inventory monitoring and ordering; driver interaction; and any other responsibilities that come her way.
Over the past 6 years, Maryanne has enjoyed participating in Centurion's rapid growth. Now with over 65 full-time drivers and 10 office and operations team members, Maryanne credits Centurion's unparalleled professionalism and service standards for the continued success.
Maryanne smiled as she recalled that her oldest son had warned her that she was going to have to "brush up on her potty mouth" when he learned she was joining a trucking company. However, she shared that this was never the case with Centurion. Even when their office space was located above a pizza restaurant a few blocks away from their current head office, Maryanne describes the environment as "clean, friendly, and professional"; a complete contradiction to the stereotypical trucking company. "I think that's what attracts drivers and customers to us," Maryanne explains. "From what I've heard, we're not like most other trucking companies."
When asked what she enjoys most about Centurion, she was quick to give praise to the people. She loves her teammates and shared that "you can't ask for better bosses". Having gone through a significant personal issue while working for Centurion, Maryanne describes that she felt nothing but cared for and supported by both Harpreet and Daman. She was encouraged to take as much time off of work as she needed and was not pressured to return until she was ready. She truly believes she, and all Centurion team members, are treated like family; a testament to why Centurion is her longest-standing employer to date.
Maryanne is also proud of Centurion's community involvement when it comes to donating to and volunteering with the Surrey Food Bank. As a single mom raising two young boys, she knows firsthand what a vital service this is for the Surrey community, and loves working for an organization that believes in giving back as strongly as she does.
Maryanne also plays a key role in the organizing and facilitating Centurion's annual Driver Appreciation Event. Now with over 200 people in attendance, including drivers and their family members, vendors, and local politicians, this special event recognizes and celebrates the hard work and commitment of Centurion's drivers. Complete with a full BBQ lunch, games, prizes, and family entertainment, this highly anticipated event has grown bigger and better with each passing year.
When asked what she sees for Centurion's future, Maryanne quickly and confidently declared, "more growth"; and she's extremely excited to continue to be along for the ride.