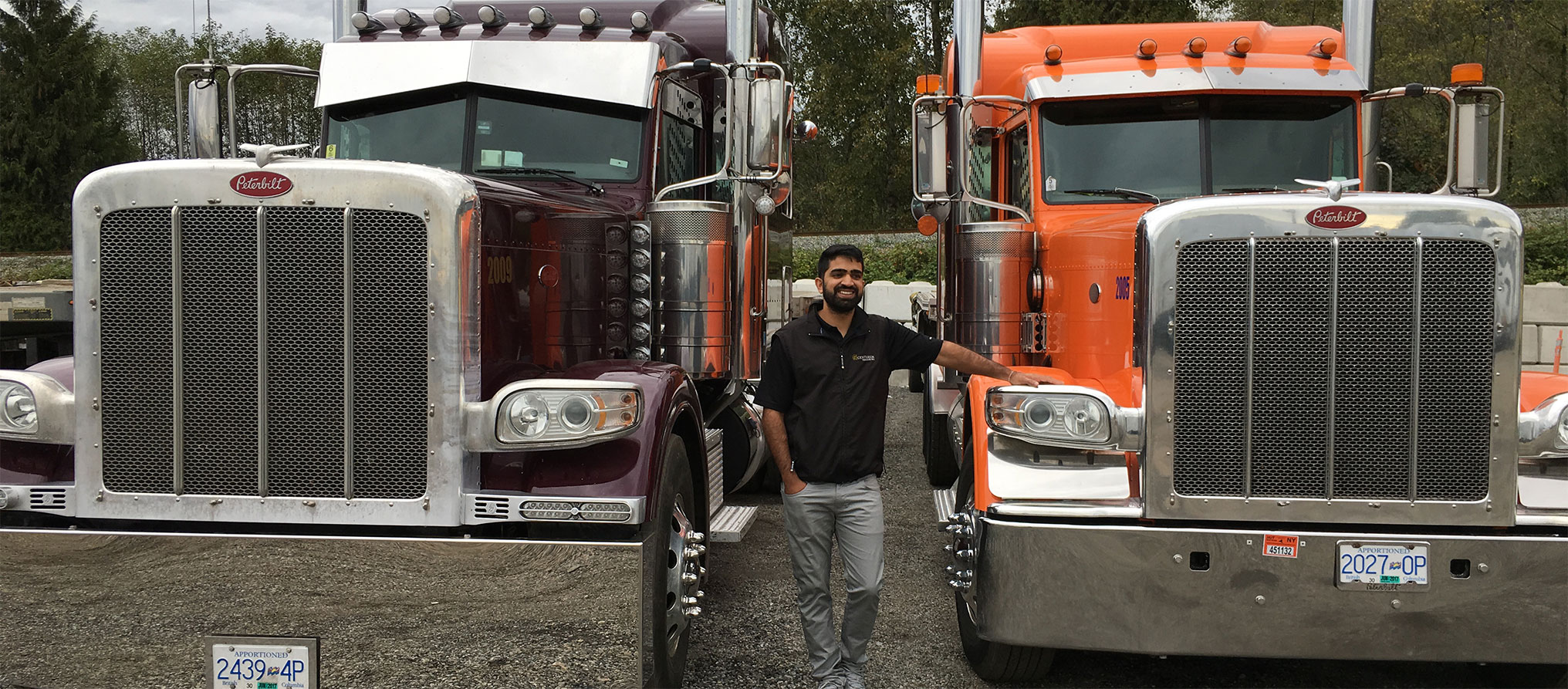 According to the United States Department of Transportation, nearly 6 million trucks crossed into the US from Canada in 2017. That's a lot of trucks. And while truck transportation is crucial to both the Canadian and US economies, not all trucking companies provide the same levels of service, ethical standards, and reliability.
Below are 5 things to explore when searching for the right trucking partner:
Low Driver Turnover Rates
Between the long hours, time spent away from home, and stressful traffic and weather conditions, it's no surprise that truck driver turnover can be high for some trucking companies. In fact, Heavy Duty Trucking noted that the average turnover rate for truck drivers is a staggering 59%!
However, some trucking companies are able to combat high turnover rates using the power of a strong and caring culture. At Centurion Trucking, truck drivers are appreciated. From appreciation events including not only the drivers, but also their families, to promoting safety first and foremost, the truck drivers know they are valued members of the Centurion team. Their dedication shows, with a low turnover rate of only 10%. In fact, Centurion's first driver, Alexander, is still driving for Centurion today.
A Safety and Protection Mentality
Some trucking companies might try to cut costs by purchasing rundown (and therefore heavily discounted) equipment. While this might then allow these trucking companies to offer lower pricing, it also puts their drivers and communities at risk! Moreover, it increases the likelihood of a break-down on the road, meaning the freight is less likely to arrive at its final destination on time or in good condition.
While this alone might be enough to persuade some companies to choose a more safety-conscious trucking partner, there is also the issue of shipper and broker liability. In some instances, the shippers andbrokers have been held legally and financially accountable for accidents resulting from inadequate equipment or errors in the loading process.
To avoid legal and financial liability, it's imperative that the shipper does its due diligence in vetting the trucking company's safety records, policies, and that they have adequate insurance and authorities to operate. It is also wise to ensure the trucking company is financially stable and not likely to declare bankruptcy in order to avoid a personal injury lawsuit, should the truck be involved in an accident.
Yes, trucking companies that invest in proper equipment, insurance, and safety programs might cost more than their low-cost competitors, but the cost to you, the shipper, could be crippling should you not demonstrate your due diligence when selecting a trucking partner.
A Strong Code of Ethics
Along with a safety first mentality, trucking companies need to have their eyes on ethics. From transporting illegal items across the border to under-trained drivers to disregarding driving laws, some companies turn a blind eye when it comes to ethics. Make sure you're working with a trucking company whose values and ethics mirror your own.
Superior Reliability and Service
In an industry where communication is key and time is money, it's important that trucking companies offer same-day communication and 24/7 service. Look for those companies that offer superior service standards and have a roster of strong references. Dig deep into what the experience of working with the trucking company is and make sure all of your concerns are addressed.
Active Industry Involvement
The transportation industry is constantly evolving. New regulations are introduced, political landscapes change, driver supply and demand fluctuates, and technological advances are on the rise. It's important to partner with a trucking company that actively keeps abreast of the ever-changing environment and keeps you informed of the impacts on your business.
Below is a list of questions to ask when choosing a trucking partner:
What is your truck driver turnover rate? How much seniority does your longest truck driver have? How long does your average truck driver work for your company?
Do you buy your trucks new? How often are they replaced? How often are they serviced? How often do you replace the trailers? Can you provide proof of insurance and authority to operate?
Do you have any written policies and procedures regarding ethics? How is this communicated and enforced with your team? Are you CTPAT (The Customs-Trade Partnership Against Terrorism) certified?
What are your hours of operation? Am I able to reach someone after hours? If there are delays, how will I know?
Is anyone in your organization involved with any transportation industry associations? How do you stay informed of any changes happening?
Centurion Trucking Inc. is a leading trucking company located in beautiful British Columbia. Actively serving both Canada and the United States, Centurion offers FTL, LTL, dry van, flatbed, and heated and refrigerated services.

If you're concerned that your current trucking partners don't measure up, we invite you to contact us today.